Diamond Prices Change Daily
I bet you didn't know that the price of diamonds can change daily. I didn't know this either until I bought my fiancée's engagement ring online. As you saw from the video above, I saved $633 on my diamond engagement ring purchase because of an unexpected price change. I want you to have a similar experience. That's why I made The Diamond App: the world's first diamond price tracker.
Don't Get Ripped Off
One of the biggest concerns people have when looking for an engagement ring is getting ripped off. This is understandable since most people don't know much about diamonds other than that they cost a lot.
However, you don't need to know anything about diamonds to understand that you would be getting ripped off if you paid $5,158 for the EXACT same diamond that was previously offered for $4,762. That's almost $400 extra.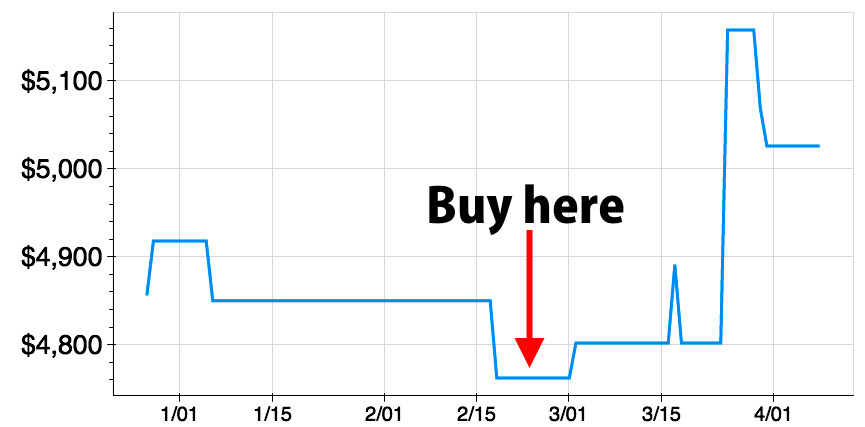 Walk Away with a Deal
The easiest way to save money on your engagement ring is to look at the diamond price history before buying. In doing so, you can rest assured that you're either purchasing a fairly priced diamond or getting a deal and saving some money.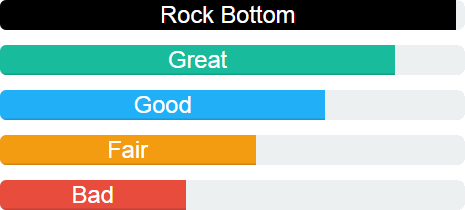 To make it as easy as possible for you to save money, every diamond on The Diamond App website has a type of deal associated with it, where a "Rock Bottom Deal" is the best deal possible. Each diamond also has a diamond price history chart, so you can see for yourself how the price of the diamond has changed over time.
Get Notified when a Price Drops
The world's first diamond price tracker wouldn't be complete without email notifications to let you know that a diamond has changed in price. That's right, you can track the price of any diamond and get notified when the price changes. The best part is that everything on The Diamond App is FREE to use.
You may be wondering how such a useful tool is available at no cost to you. First, know that The Diamond App doesn't sell diamonds or engagement rings. The website contains affiliate links to online diamond jewelers. When you click one of these links and make a purchase, I may earn a commission. This commission comes at no additional cost to you.