Believe it or not, I've worked in the diamond engagement ring business since 2016—more on that below. Consequently this experience has given me the knowledge necessary to put together this list of the best places to buy your diamond engagement ring online.
If you're not already aware, you can save hundreds of dollars by buying your diamond engagement ring online versus in a brick and mortar. The primary reason for this is that online jewelers don't have the overhead like physical jewelry stores, so they can sell diamond engagement rings cheaper.
Without further ado, here is a list of the top 5 online jewelers to buy a diamond engagement ring from.
1. Blue Nile
Dominating the list of the best places to buy a diamond engagement ring online is Blue Nile. Blue Nile is most definitely the largest online diamond retailer with nearly 500 employees and revenue of close to $500 million. With over 200,000 loose diamonds on their website, Blue Niles carries the most diamond inventory than any other online jeweler on this list.
Founded in 1999, Blue Nile is headquartered in Seattle, Washington. Although Blue Nile has a few physical showrooms across the United States, its primary business is online diamond rings.
Blue Nile has a disruptive business model that allows the jeweler to pass savings onto the customer. As a Blue Nile customer myself, my personal experience with their customer service was on point. After weeks of research, I concluded that Blue Nile has some of the cheapest online diamond prices.
2. Brian Gavin Diamonds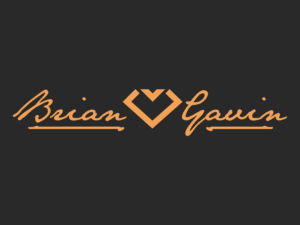 One of the few online diamond jewelers that gives you a superior personalized experience is Brian Gavin Diamonds. In speaking with Mr. Brian Gavin on the phone in 2017, it's clear that he cares deeply about high quality diamonds above all else. That's why he has created diamond classification such as Black by Brian Gavin and Signature Hearts and Arrows.
Hailing from South Africa, Brian Gavin is a fifth-generation diamond cutter. Brian Gavin founded his online diamond jewelry store in the United States. Although Brian Gavin Diamonds has a location in Houston, Texas, the jeweler conducts most of its business online.
With well over 10,000 carefully selected loose diamonds in their inventory, Brian Gavin Diamonds is a fantastic choice if you're looking to get the most sparkle out of your diamond engagement ring purchase.
3. Whiteflash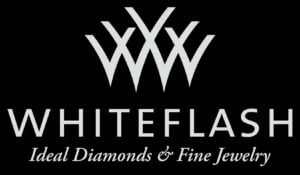 Whiteflash is an ultra-modern diamond jeweler that is also headquartered in Texas. Although they have a brick and mortar store in Sugar Land, Whiteflash focuses mainly on selling diamond engagement rings online to customers around the world.
With nearly 35,000 loose diamonds, you have more than enough quality diamonds to choose for your engagement ring. In addition, Whiteflash carries reputable Simon G, Verragio, Vatche, and Danhov bridal bands.
Known by some as "Lord of the Online Rings", Whiteflash specializes in pairing designer engagement rings with ideal and super ideal cut diamonds. Consequently, if you're looking for a high quality diamond with maximum brilliance, buying a diamond engagement ring online from Whiteflash is probably a good idea.
4. Ritani

Don't like the idea of buying a diamond engagement ring online without seeing it first? With over 180 authorized jeweler locations across the US and Canada, you can preview your diamond engagement ring at a location near you for free without any obligation to buy. As a result, there's no dealing with shipping or credit cards. You can design your diamond engagement ring online and try it on in the store.
Founded 2011, Ritani is headquartered in White Plains, New York. What started out as a wholesale jewelry brand is now a full-fledged online jeweler.
In addition to earrings, bracelets, and necklaces, Ritani has around 100,000 loose diamonds on its website.
5. Taylor and Hart

A group of friends with roots in South Africa put their heads together in 2003 to build a diamond engagement ring online business. The initial business called Rare Pink lacked that special sauce that it needed to thrive. After rebranding to Taylor and Hart, this online jeweler grew into what it has become today. Today, you have the ability to custom design engagement rings online with Taylor and Hart.
Now with locations in London and New York City, Taylor and Hart is a "clicks and bricks" business that combines the best of online and traditional jewelry stores.
With nearly 150,000 loose diamonds to choose from, Taylor and Hart has one of the largest selection of online diamonds.
---
Like I mentioned, I am quite familiar with the online diamond engagement ring business. In 2016, I founded The Diamond App, an online diamond search engine and price tracker. This unique business venture has given me the experience necessary to vet dozens of online diamond retailers and put together this list. To be fair, I also created a list of the worst places to buy your online diamond ring, so stay away!
Consequently, if you have questions about one of these jewelers, let me know in the comments below.