Diamond Price Tracker
The Diamond App is a diamond price tracker. Get notified when the price of a diamond changes. All you have to do is pick out a diamond that catches your eye, and we'll let you know when the diamond price drops.
Diamond Price History
The Diamond App currently tracks the price history of 1,292,591 diamonds! Knowing the price history of a diamond before you make a purchase is critical. Believe me, I would have paid $633 more for my diamond if I bought it a day earlier.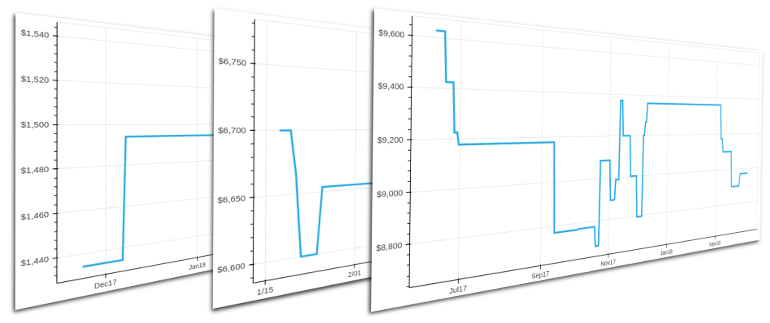 Diamond price history graphs will reveal to you how the price of a diamond has changed over time. As a result, you can determine if a diamond is a good deal or not.